The Lineup: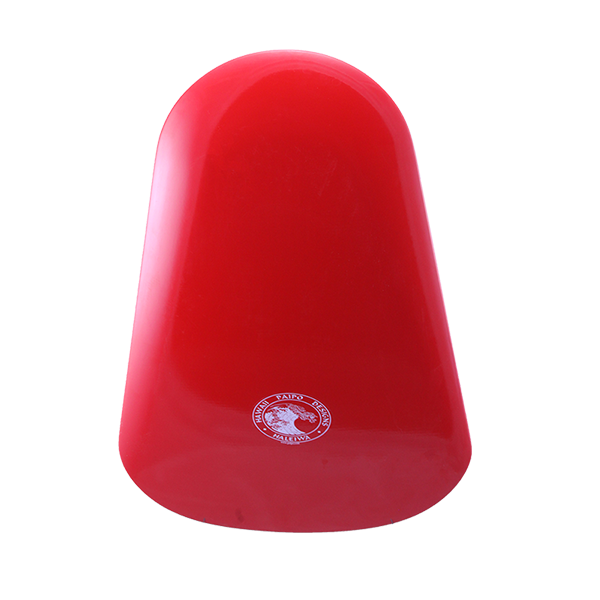 Paipo XL
HPD's original time-tested design. Great for riders of all sizes.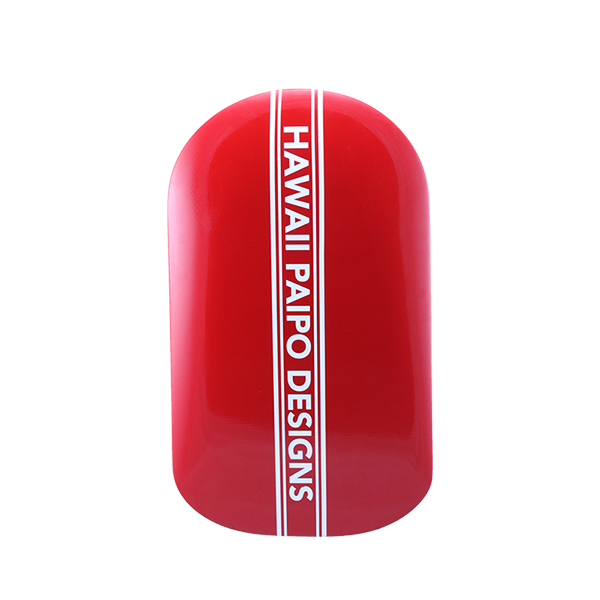 Paipo XP
A narrower version of the classic XL that is a great crossover for foam-core bodyboarders.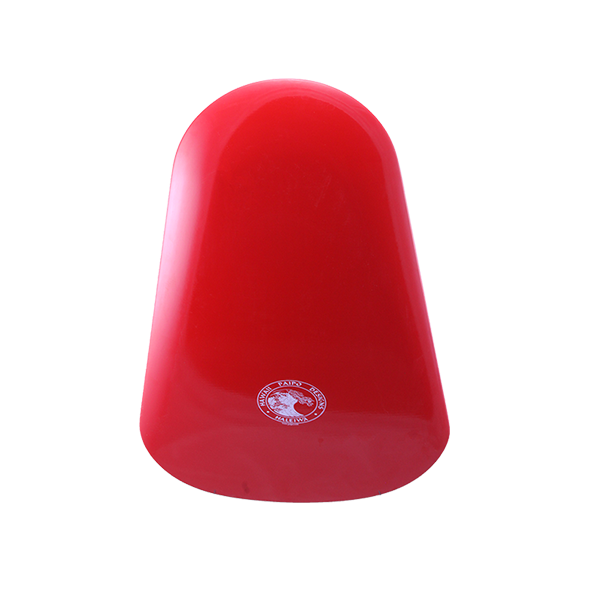 Paipo Mini
Same shape as the classic XL, but reduced in size by 12% in all dimensions.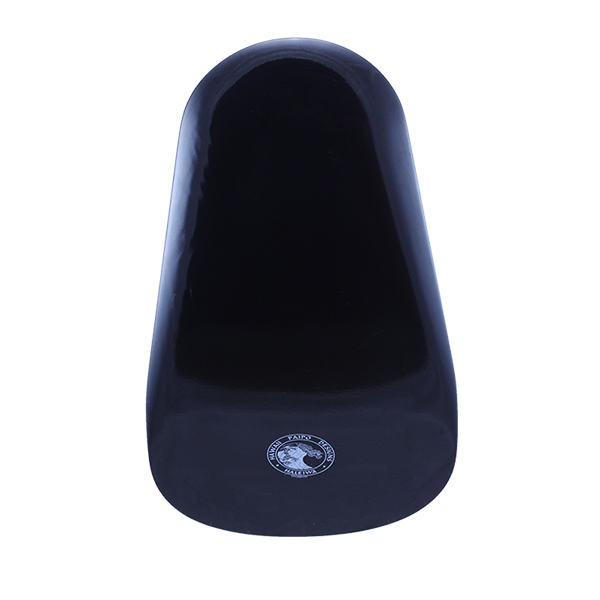 Paipo Monster
This Rocket Ship has the same width as the classic XL, length increased to 48".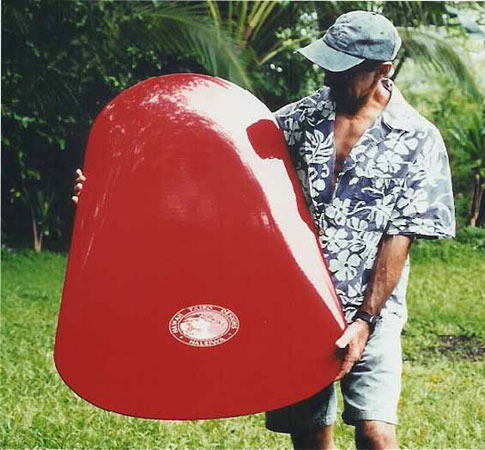 Defined by Tradition, Designed for Speed
The Paipo XL was born on the North Shore beaches of Oahu during the early surfing days of the 1960s.  And ever since, riders from around the world have sought us out looking for the fastest bodyboard on the planet.
The HPD Paipos are a modern version of the ancient Hawaiian pai po surfboard.  These ancient paipos were smaller than their well-known cousin, the alaia.  Paipos were usually made from Koa or U'lu wood, and did not feature a skeg.  Today, we make our boards out of solid fiberglass.
I began building solid wood paipos back in the sixties based off of a popular guitar pick shape at the time.  In the beginning, I would carve each board by hand from solid Koa wood, a process that would take weeks for just a single board.  In the seventies, I upgraded my process a bit and made a large press that produced beautiful plywood paipos.  These plywood paipos were really fast and were very popular, all of the North Shore lifeguards had one at their tower.  The only downside was that saltwater and rough ocean conditions were not compatible with plywood boards.  This sparked my quest to build the fastest, most durable bodyboard possible.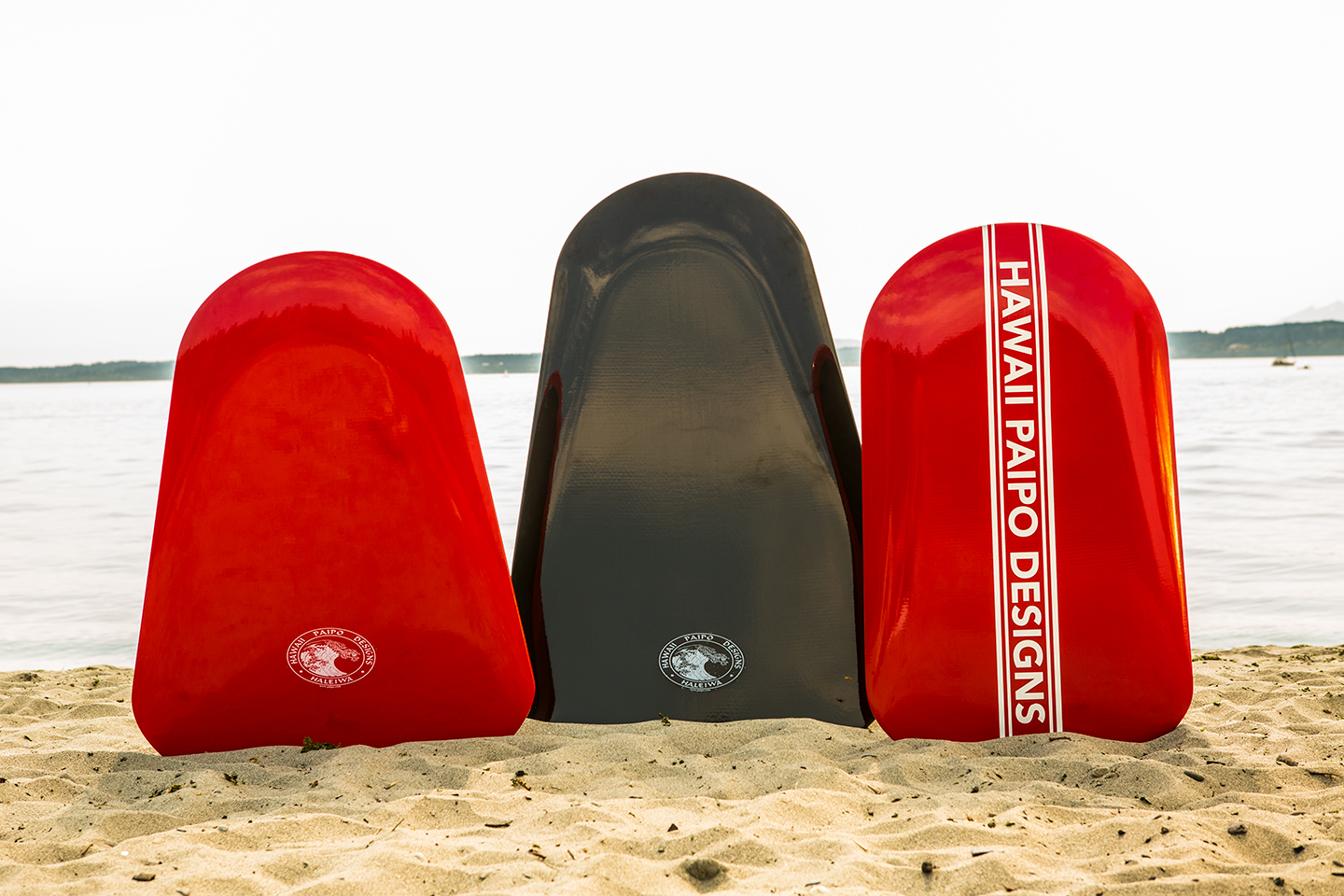 Hand-made Fiberglass Bodyboards
We introduced our very first solid fiberglass Paipo XL back in the early nineties, which was lighter and faster than our earlier wooden boards.  Practically bullet-proof, these fiberglass boards are extremely durable.  The first of these fiberglass boards is still in the water today.  The classic HPD Paipo XL is great on all waves, large or small.
HPD's fiberglass bodyboards are unlike any other board in the water.  Perhaps the most noticeable difference is their lower buoyancy.  They don't float like a surfboard or boogieboard.  Instead, our Paipos are buoyant just enough to paddle and catch some rest in the lineup.  After a wipeout, they rise to the surface on their own, but cannot surf without the rider.  Back in the day, paipo riders didn't use leashes, so we didn't sell them with our boards.  Due to popular demand, we now offer leash connectors.
Fins are a must when riding our boards.  If you don't have a great pair of fins, we recommend the UDT DuckFeet by VOIT.  These are a modern, softer version of the fins used by Navy Seals and Underwater Demolition Teams (UDTs) that we used to use in the sixties, and work really well.
While planing at top speed on the surface of a wave, the unique shape of our boards is what keeps it afloat, a property known as hydrodynamics.  Similar to an airplane, our boards are shaped in a way that creates positive and negative pressures where the water meets the board.  These forces push the paipo up out of the water, which lets our boards achieve incredible speeds.  After a wipeout, these same properties prevent our boards from running away from you.  Without the weight and speed, these boards cannot surf.
Diving under waves or oncoming traffic is very easy, practically effortless, thanks to the neutral buoyancy of our boards.  Riders can easily dive down as deep as needed without fighting the additional buoyancy of foam-core boards.
Although we've been making the same classic Paipo XL shape since the 1960's, riders started requesting other size boards, so it became apparent that more models were needed.
We introduced the Paipo Mini in the late 1980's.  This board was a 12% scaled-down replica of the classic Paipo XL, great for smaller people and those who like riding smaller boards.
The Paipo Monster Board retains the same contour as the original Paipo XL, but the length has been increased 8″.  Many larger guys like the Monster board because it won't fold up like a sponge.  Instead, it stays rigid and blasts you through the bottom turn or any hot sections.
The Paipo XP is the latest reincarnation of the original XL.  This board is shaped more like a modern foam-core boogieboard, but made from solid fiberglass.  The Paipo XP makes the transition from boogieboard to paipo a bit more natural.  This board also is a blast in the water.  Fast, and very maneuverable, capable of barrel-rolls and 360s.
All of our Paipos come in either Red or Black, and feature a foam deck pad for rider comfort.  Typically, paipos are ridden without leashes.  We do offer leash connectors, so be sure to specify when placing your order.
Need help deciding on the perfect Paipo?
We love passing the paipo stoke along.  Give us a call and talk story!
(808) 966-6374